Avoid Phishing Scams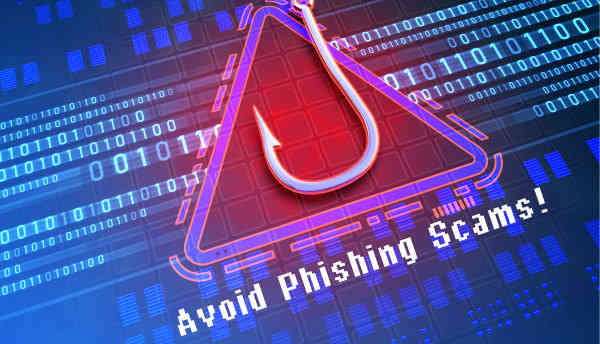 Cyber criminals take advantage of several circumstances to launch greater numbers of phishing attempts. Phishing is the fraudulent practice of sending emails pretending to be from recognizable companies to induce individuals to reveal personal information, such as usernames, passwords, and credit card numbers. Phishing attempts often direct users to input personal information by linking to a fake website that looks like a legitimate site.
It is important to be vigilant and follow best practice guidelines when communicating through email.
Here are some quick tips:
Verify the sender's actual email address is from a trusted source. Often scammers disguise their email address by changing just one letter or character from the legitimate source.
Attachments should only be opened if they are expected and verified as coming from a trusted source.
Links in an email should be treated with suspicion. The text in the email may hide the actual link.
Use extreme caution when entering information into a website you visit by clicking on a link from an email.
Never respond to an email without verifying the recipient's email address is from a trusted source.
For more information, visit:
FBI - Protect yourself from spoofing and phishing.
Federal Trade Commission - How to recognize and avoid phishing scams.

Remember, Orbitel Communications will never ask for your username or password.